Kings Trade
Exciting and challenging trading game for 1 or 2 players
The supplies in your castle are not in order.
Fortunately, the trading boat comes by so that you can buy the stuff you need.

To make money and to get rid of things you don't want, you sell to the boat. You also get money if your opponent buys something from the boat you placed on it. After 3 turns - it's a new trading day, the rooster crows - you get new stuff in your castle.

From very easy to very challenging.
Who has the castle in order?
Who buys and sells the best?
Google Play Store: Approved by Experts.
Positive messages: Diversity
Thoughtfully designed for children: Words and Sounds
Creativity and Imagination: Stimulates Curiosity Critical Thinking
- Suitable for ages 6 and up
- 1 or 2 players
- Encourages strategic thinking
- Encourages math skills

Inspiration for the game comes from the court of Count Jan van Blois in Schoonhoven (1359-1381). Much was bought and sold by the members of the court and everything was recorded by the Steward. These accounts have been preserved in the Dutch National Archives.
Fun and strategic game:
Choose your game options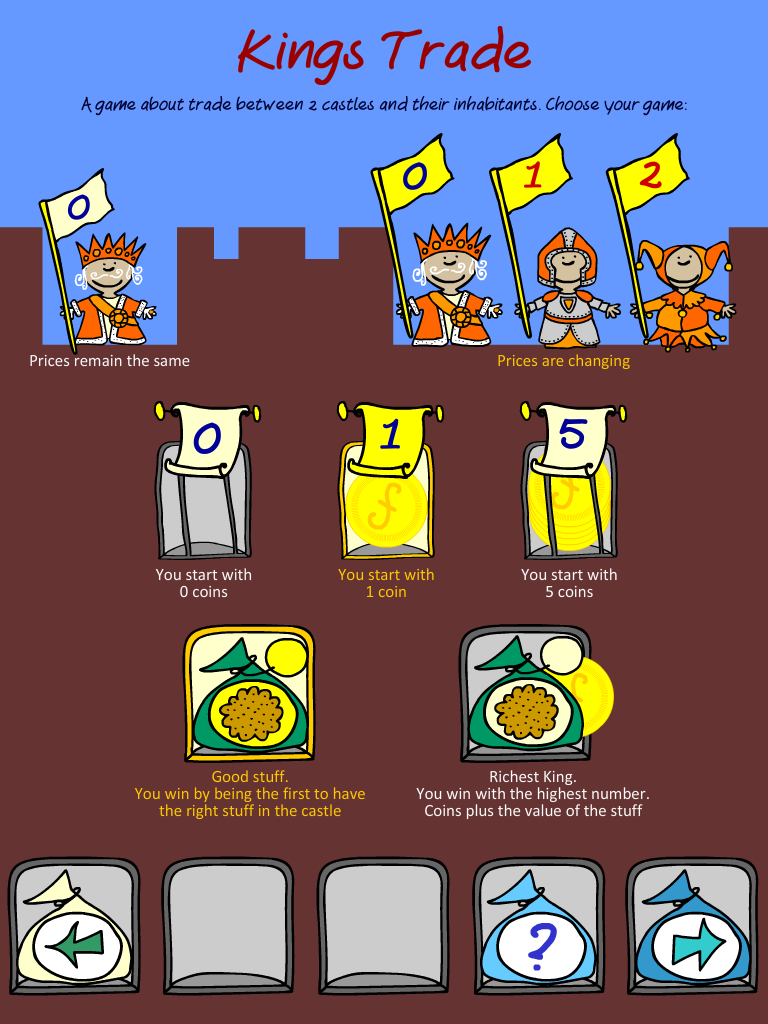 Combine your options
From very easy to very challenging.
Solo or Duo play:
You always have a good opponent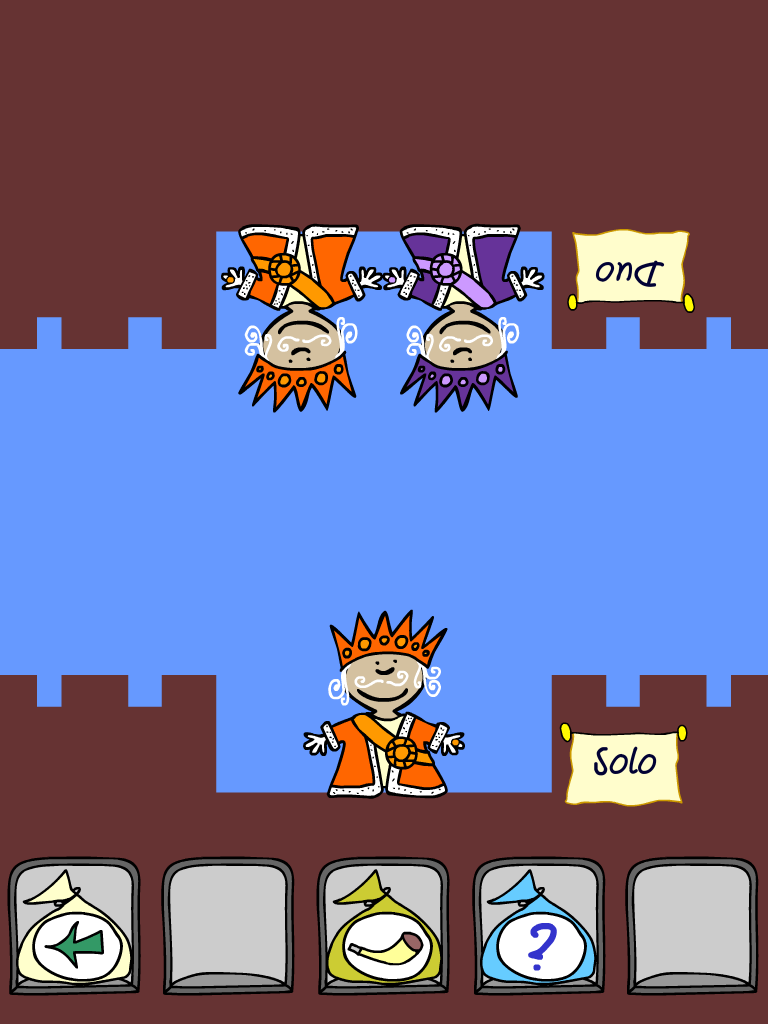 Choose and your game begins.The rooster crows. It's a new trading day!
Game choice:
Prices remain the same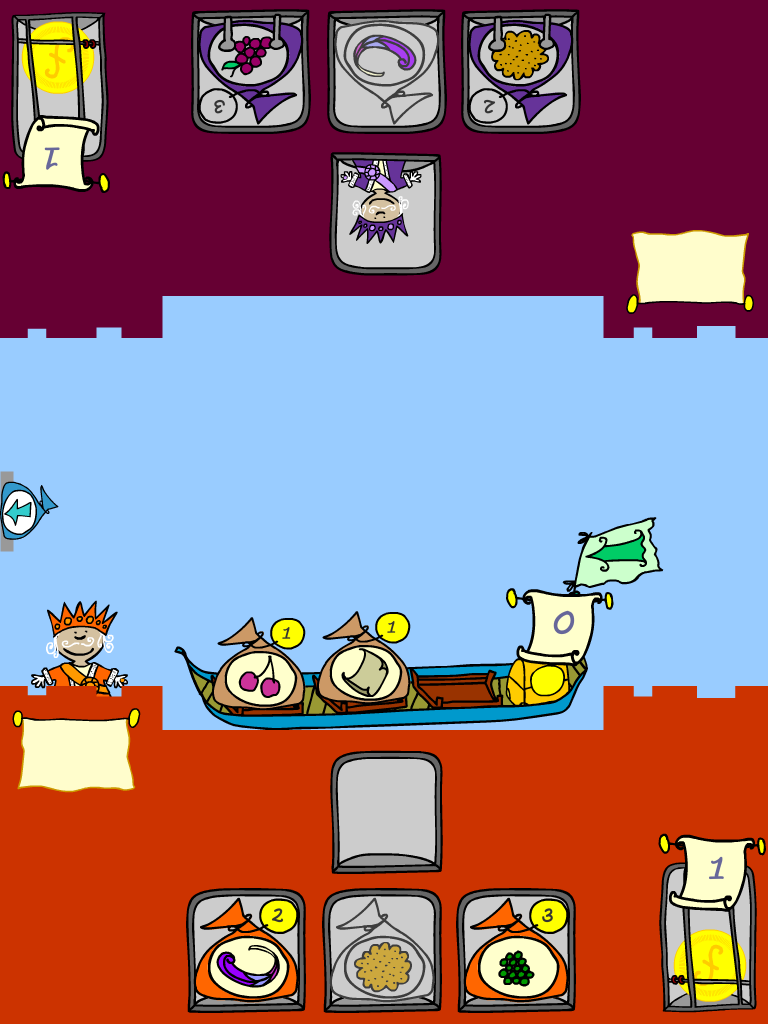 Buy from the boat what you need.
Sell what you no longer want.
Send the boat away when you are done.
Game choice:
Prices are changing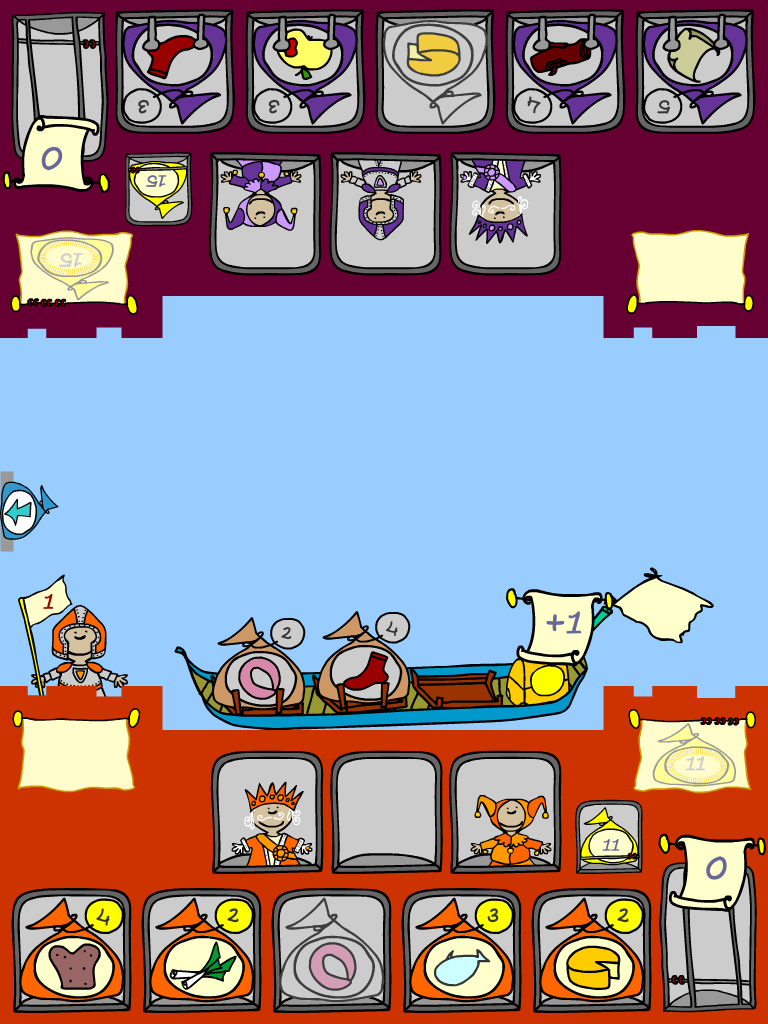 Choose who will trade.
Do you have enough money to buy what you want?
Choose what you want to sell from your castle.
Clear rules: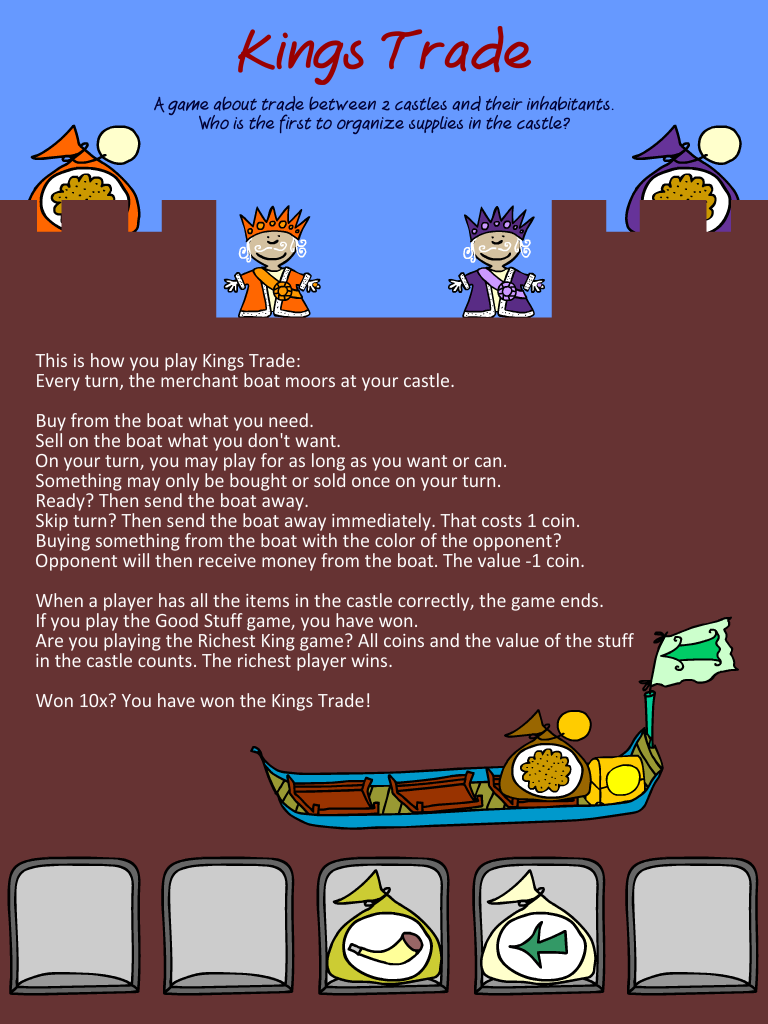 Always accessible in your game.
Game in 3 languages: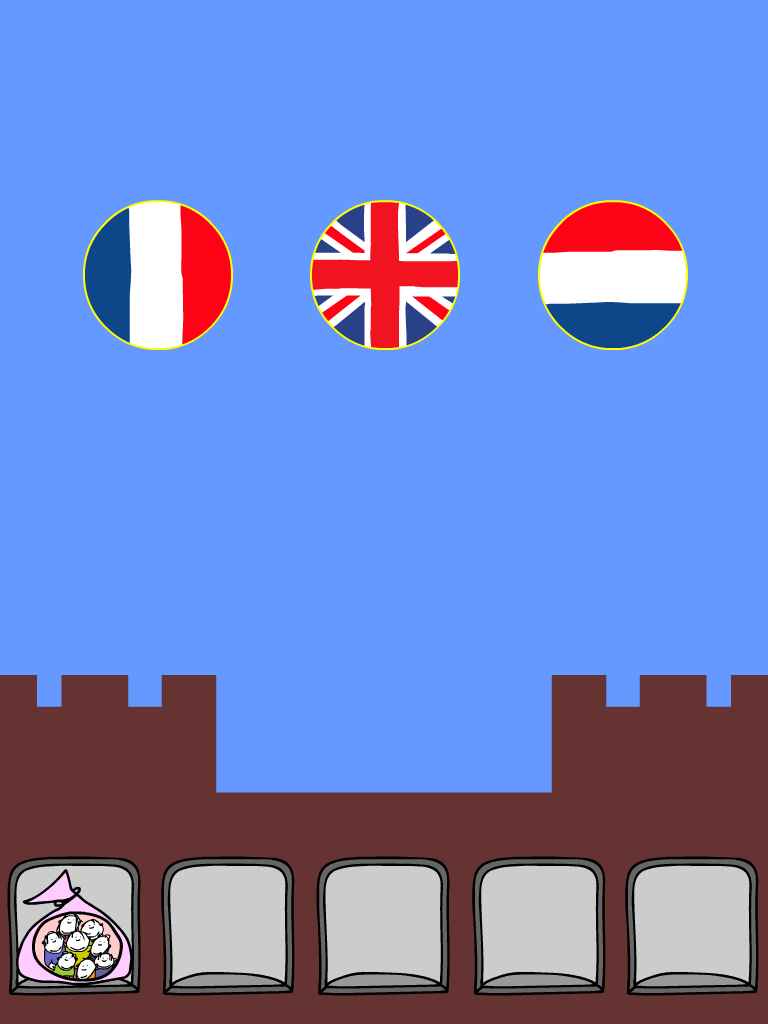 English, Dutch and French.